Has a runaway car collided with your garage, leaving an awful dent? Maybe the tracks for your garage door are unaligned or rusty and clogged with debris. These are just some of the many reasons why a garage door may need to be repaired, and none of them are fun. Fortunately, the garage door repair process does not have to compound the stress and the pain of needing to repair a garage door. When you need to repair a garage door, call Greene Overhead Door, your local, dedicated garage door repair company, for quick, efficient service that will ease your worries.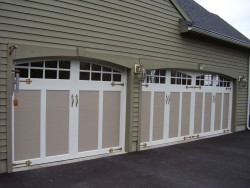 The experienced, fully insured professionals of this family-owned business are knowledgeable in various kinds of garage doors repair.  For garages of all types, such as roller garage door repair, sectional garage doors repair, swing hung garage door repair, and garages made of various materials, such as wood, vinyl, aluminum, or fiberglass, Greene Overhead Door can help ensure your garage door is in tip-top shape. We are experienced with repairing problems that can beset all of the parts of a garage door, including:
Garage door panel repair
Garage door spring repair
Garage door cable repair
And more
Call today for a free estimate and to learn more about the exciting guarantees and warranties available to you!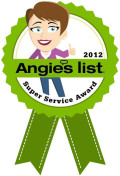 Greene Overhead Door will quickly assess your door's particular situation and get to work on a remedy, be it replacing faulty hinges, realigning bent tracks, or garage door spring repair. We understand that a garage is more than just a place to park your car and store your golf clubs. It is a part of your home, and is just as much a room as the kitchen. Since 1997, we've worked to keep garage doors working well to secure and protect this important part of your house. When your garage is good shape, you feel safer and secure about your home. And who doesn't love that? Call Greene Overhead Door today to have your doors looking and working great!