Garage door openers are convenient additions to your driving experience that can make the beginnings and ends of your road trips a little easier. Garage door opener installation works like a remote control and allows you to open and close your garage door without getting in and out of your car. With the press of a button, you can pull your car right inside without having to brave the weather, saving yourself time and trouble. If you're interested in installing a garage door opener at your Albany area home, called the fully insured, experienced staff at Greene Overhead Door. We've been installing and repairing garage door openers since 1997, and our team of expert garage door contractors is your answer for automatic garage door opener repair and installation. Open the door to a new world of convenience, and call today!
Garage Door Opener Repair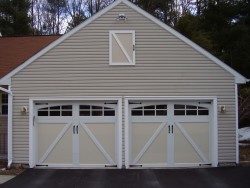 You're finally back home from a long car trip from Saratoga Springs to Florida, and back! You pull into your driveway; you reach up to hit your automatic garage opener switch, and…nothing. The door doesn't move. What?! It's time to call Greene Overhead Door for your garage door opener repair needs. When a garage door opener requires repair, the problem could lie in any number of places—the alignment of the sensors, a faulty connection between the wall unit and the motor, a faulty circuit board, trouble with the frequency…the list goes on! Don't waste hours trying to troubleshoot the problem yourself. Let the seasoned garage door opener pros repair figure it out, and you'll be back to enjoying a convenient garage in no time! Providing expert diagnostics and careful garage door opener repair, Greene Overhead Door can get your garage door back in peak working condition ASAP.
Garage Door Opener Installation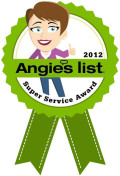 Installing a garage door opener is a decision you will enjoy instantly. When left to a professional like the staff at Green Overhead Doors, garage door opener installation is a quick process that will make your life easier and your quick trips to the store more convenient. No matter what the size of your overhead door, your residence will benefit from installing a garage door opener. Our professionals will quickly and safely measure and install mounting for the bracket, attach the motor to the garage door track, and connect the sensors. They are knowledgeable on the proper height measurement for the safety motion sensors and for easy access to the manual cord. You can trust one of our time-tested experts to ensure the safety and effectiveness of your garage door opener. Call today, and upgrade your garage!