You've finally completed your dream house, and you have every detail perfect—right down to the picket fence and two cars in your garage. All your need is that last finishing touch—the garage door. Sure, you'll want to pick out a great style and a superior brand of garage door, but when you're dealing with the largest piece of moving machinery in your home, the most important thing to consider is to ensure safe, professional garage door installation. You'll want an overhead door company who will send seasoned garage door contractors to perform a garage door installation that will last for years, through frequent use and all kinds of weather. Professionalism, safety, dependability: all reasons why the Albany area has trusted Greene Overhead Door for more than a decade. When you want overhead door installation done right, we're the experts to call!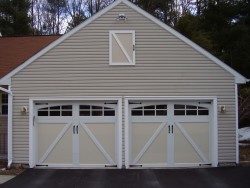 There are so many choices when it comes to garage door installation—what size or material will work best with the garage? Do you want a sectional door installed with an automatic garage door opener? Greene Overhead Door's garage door contractors will help you decide which options are best for you. Let our garage door contractors worry about all the technical aspects of garage door installation, like mounting the door jamb brackets, winding the torsion spring, installing the safety motion sensors, and weather stripping. All you are expected to do is enjoy the finished product–and with the way our garage door contractors work that will be easy. We pride ourselves in craftsmanship you can trust, from the springs to the garage door opener. We provide you with the workmanship you can rely on for a safe, secure garage door.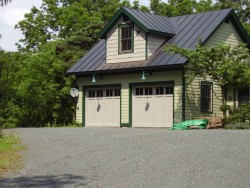 Each garage door contractor at Greene Overhead Door know how important it is for every home to enjoy a trustworthy garage door that offers safety features to protect your children and will be sturdy, dependable and attractive. We only use quality products and tools and stand by our garage door installations with great warranties. Every garage door is installed by garage door contractors with at least 8 years of experience, bringing you the quality you deserve. A garage door is a gateway to your home. Choose an overhead door company that takes your needs seriously. Trust Greene Overhead Door.