Commercial overhead doors are everywhere—in the back of our grocery stores to help unload deliveries, in the front of our firehouses, even on the back of trucks. People depend on them in their everyday lives throughout the New York Capital District, whether they realize it or not. So, when one or your doors gets knocked off the tracks, or your business expands and needs to be able to accept more deliveries, you need to turn to a company who knows commercial door installation and repair better than anyone else. Call Greene Overhead Door—we have the solutions you're looking for. Open up the doors with confidence, and make life easier for your employees. For free estimates on your overhead door needs from maintenance to new door installation, contact Greene Overhead Door today.
Overhead Door Repair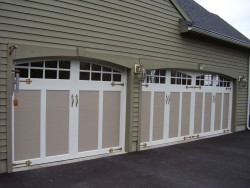 There are countless factors that could cause a commercial overhead door to require repairs, from a clog of dirt in the tracks to an accident that caused serious damage to the door's mechanisms. At Greene Overhead Door, we can tell you if your doors can be repaired or just need to be replaced. For the realignment of tracks, track angle and slant adjustment, spring tension adjustment, pulley and cable adjustment and more, call Greene Overhead Door. We have been serving Albany-area businesses for over a decade and pride ourselves in helping customers repair all types of commercial overhead doors safely. Remember, a commercial overhead door repair project may involve many heavy parts, or parts under a great amount of tension. It is simply not worth it to risk personal injury. Call a professional and get the job done right. Combining great customer service and the best in door maintenance and repair, Greene Overhead Door is here to take great care of you.
Overhead Door Installation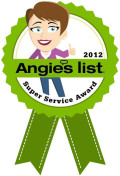 It is important to have your new overhead door installed by a professional in to ensure your safety, the safety of others, and smooth operation of your door–and your business! Save stress, time, and money and go with the sure thing–contact Greene Overhead Door. There are many different shapes, models, and styles of doors, including those with window trim, paneling, T-handles and locks, and other features. The professionals at Greene Overhead Doors are experienced with all of these garage door installations, and many more. They will help you determine which door size, shape, and features will be best suited to meet your needs. Maybe your business will require the door to have a specific type of rain lip, extra-strong brackets to fasten the door to your building, longer-than-usual door guide lengths, or a designated amount of headroom. With their knowledge of proper spring tension and other safety mechanisms, our professionals guarantee safe commercial overhead doors that open, close, and lock with ease. We're here to help you get the overhead door products and quality installation you need to keep your company's day-to-day operations running smoothly and efficiently. Get started when you call today!